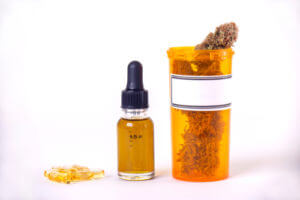 CBD has become a household term in a very short period and many people are using this compound to alleviate various health issues. Most of us will be familiar with CBD tinctures and popular CBD edible choices like CBD gummies. Vaping CBD is another method of having CBD and has more bioavailability when compared to other methods. However, vaping CBD can be intimidating to many, especially if they are new to vaping. When people say vape CBD oil, they are referring to CBD e juice, which is also called CBD vape juice.
Most of the CBD vape juice is made of ingredients that are food-grade and are safe to use. However, all CBD oils cannot be vaped as some are solely made for oral consumption. Here, we will explain the most common ways of vaping CBD e juice and the ways to do it to have the most benefits from them. Read along to know more about vaping CBD e juice.
Find Your CBD Dosage 
This is the first step to vape CBD properly. You need to arbitrate on the quantum and the strength of the CBD oil to be used. There are a few factors that you need to take into account while finding the dosage of CBD for you. These factors include your body weight, the severity of the condition that you are looking to treat, and your body chemistry. It is highly recommended to start with the minimum dosage and then increase it gradually till you see the expected results. You can increase the dosage in intervals of 5 mg.
Selecting The CBD Vape 
Vape pens are the devices that are used to vape CBD oil. Some pens are easy to use when compared to others, but this does not mean that you need to be a rocket scientist to use a vape pen. You can begin with the easiest available option and gradually adopt the complex methods. If you are new to CBD vaping, you can start with disposable vape pens, pods, or cartridges. Refillable vape pens are a bit advanced when compared to the other options, however, they can be cost-effective in the long run. Let us see these options in detail.
Disposable CBD Vape Pens 
These are by far the easiest and inexpensive way to vape CBD oil. These are lightweight and small pens that resemble cigarettes and are prefilled with CBD vape oil. Disposable CBD vape pens are powered by a built-in battery and a heating coil. These are usually good for about a hundred puffs before you can dispose of them.
CBD Pods 
CBD pods are cylindrical vape tanks that are slim and come prefilled with CBD distillate or CBD vape oil. This type of vape device is unrestricted in the markets and is true crowd-pleasers. You can change the vape tank and use the CBD pods again.
CBD Oil Cartridges 
These are cognate to CBD pods and comes prefilled with CBD vape juice. These cartridges will need a vape pen that is powered by a battery. These cartridges usually hold about 0.5 ml to 1 ml CBD vape juice and offer a very easy way to introduce CBD into your system.
Refillable CBD Vape Pens 
These rechargeable vape pens can be filled with CBD vape juice. Most of the CBD vape pens have a tube-style battery that is connected to a vape tank and a coil. When compared to disposable vape pens, these vape pens produce more flavor and vapor and can prove to be more cost-effective in the long run. These vape pens will need some maintenance like cleaning the vape tank and changing the heating coil.
Pod Vapes 
Pod vapes are refillable and are a great alternative to vaping CBD. These devices are very much suited to handle thicker CBD e liquids. Keep in mind that most of the CBD vape juices available in the market have thick viscosity as they contain seventy percent or more vegetable glycerine.
Vaping CBD 
You need to go through the user manual of the device thoroughly to ensure that you are using it the way it is meant to be used. However, in the case of disposable vape pens, no preparation is necessary. You just need to inhale these pens as they are draw-activated. This means that you need not push any buttons to activate these vape pens.
You will need a bit more knowledge to operate refillable CBD cartridges, pods, and vape pens. If you are currently using any vape pen, it will be very easy for you to switch to CBD vaping. You may use your current vape device or buy a dedicated device to vape CBD. Essentially, the process of vaping CBD is the same as vaping nicotine e juice.
In order to enjoy the most out of vaping CBD, always keep the above-discussed facts in mind.