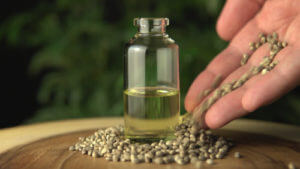 A CBD patch is similar to other transdermal patches. It is designed to stick to the body parts like arms, inside of the wrist, ankles, or anywhere, where the veins are visible. It is like a band-aid but its purpose is not to cure a wound but to infuse CBD into a person. It is activated when it is placed on the skin and when the body gets heated. It is considered one of the most effective methods to infuse CBD because of the following benefits.
Ease Of Use
It is very easy to use CBD patches compared to other products because it only needs to stick to the body. Unlike other products, they need not be administered at equal intervals. Since it can be easily removed and applied, the user can have full control over its usage. If a person is suffering from a condition like stress and anxiety, it is better to use CBD patches because using pills or vape pens will attract the attention of the public.
Increases Effectiveness
It is one of the most effective modes of consuming CBD. While using a CBD patch, the CBD will get infused into the bloodstream directly through the skin. It will also help in faster interaction with the Endocannabinoid System of the body. If a person is suffering from conditions like epilepsy and seizure, it is better to use CBD patches than other products like gummies and pills because it would give a faster result.
Long-Lasting
The main problem associated with CBD products like CBD vape pens and dabs, that can give faster results is that they will not stay in the system for a long time. On the other hand, those products that will stay in the body will take a long time to be effective. CBD patches have solved all these issues. Since it is applied over the skin, it will improve the absorption rate and also help in providing an immediate effect. This product is also effective in staying in the body unless it is removed from the skin.
CBD patches are one of the most effective and most innovative CBD products on the market. It is not only good at giving the user an effective result but also helps in administering the dosage easily. Since each patch will be having a specified quantity of CBD, the user can control its usage by determining the number of patches to use.