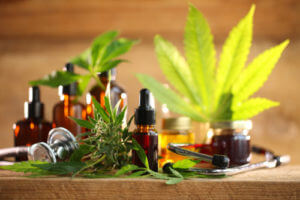 CBD can be used in so many different ways. It can be consumed orally, it can be applied over the skin, it can even be used as suppositories. Among the different modes of consumption, CBD vaping is more trending because the studies have proved that it is the most effective method of CBD consumption. While inhaling, it will reach the bloodstream directly and will provide the user with a faster relief compared to other modes of consumption. Even if it is very effective, it is not preferred by most people because it can affect the health of the user adversely. The following are some of the side effects of vaping CBD products.
Affect Heart Health
The research conducted on CBD vaping has proved that it will affect the heart adversely. The main problem is that most of the vape juice or the liquid form of CBD used in vaping equipment contains many other compounds to improve its effects. However, these ingredients will improve the effectiveness of CBD and at the same time affect the normal functioning of the heart. In some people, CBD products will reduce blood pressure and will have a direct impact on the functioning of the heart.
Leads To Lung Diseases
When a person is inhaling CBD, it will reach directly to their lungs and the lungs will redirect it to the blood vessels. However, in between this, there is no proper filtration and it can cause many lung diseases to the user. Smoking CBD is more dangerous than vaping because the smoke that is inhaled will have many impure particles. In a survey conducted on CBD users, most of the people who take their dosage through inhalation suffer from some kinds of lung diseases.
Affect The Oral Health
Vaping CBD can affect the health of the teeth and gums of the user. This is mainly because the vapes will reduce the strength of the teeth by degrading calcium and other minerals. It may also lead to the formation of cavities. CBD is an excellent anti-inflammation agent. However, it will cause inflammation on the gums while smoking and vaping. Many studies have also proved that CBD can cause cell reduction in the mouth if it is consumed as vapor.
The above mentioned are some of the side effects of vaping CBD. People who are using CBD vapes and dabs must understand that even short-term usage of the same can cause health problems. Therefore, if you are using inhalable CBD products, it is better to change your mode of consumption.