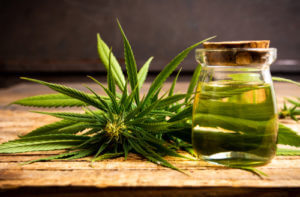 Today's shops are full of products of various types. CBD too has many varieties; two commonly noticed types are organic and non-organic CBD. Naturally, as there are many organic and non-organic products, a consumer will wonder how they are different. The fact that organic is costlier will support what they believe. On the contrary, the two terms mean something very different when it comes to CBD. Let's look at what organic and non-organic CBD is.
Organic CBD
Unlike normal "organic" fruits and similar products, certified organic CBD oil is not that "organic". Even though with vegetables the term is used indicates that no pesticides and other chemicals are used to grow them, organic CBD goes beyond that. A CBD can be called organic when it is grown under special circumstances that are set by the U.S Department of Agriculture.
According to the guidelines set by the USDA, the soil in which hemp grows has to be treated with organic fertilizer three years before it is grown. The plants have to be grown in a field rich in nutrients. The soil of the field should be maintained by natural ground tilling and natural fertilizers. Moreover, the seed should not be genetically engineered. Adding to the regulations before the plant is grown, they have to come in contact with only specific non-agricultural ingredients that are mentioned in the federal list. Moreover, organic and non-organic crops should not be mixed to prevent cross-contamination.
Does Organic Do Any Good?
Even though the USDA's organic label has been around for a decade, the term organic had not been linked with CBD sourced hemp until recently. The Farm Bill that came into effect in 2018 set regulations for CBD being called organic. In short, by following the above-mentioned rules and adhering to the quality they demand, the CBD can be addressed as organic. Since the term organic has never been associated with CBD before, it became a sensation in the CBD market because of its novelty. Moreover, customers must understand that organic CBD is grown without using pesticides, fertilizers, or any chemicals.
The best CBD is that which is extracted using carbon dioxide. Other solvents like alcohol tend to cause negative effects on the compound. Some of the solvents used are also lethal to consume. Moreover, they can be bought from anywhere easily. Organic CBD edibles are available in most of the stores across the US. Reliable brands are selling organic CBD online. Additionally, like inorganic CBD, organic CBD is also found in vapes, edibles, tinctures, and other forms.