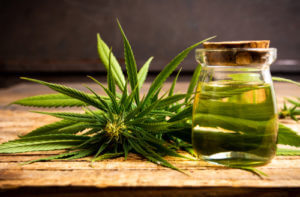 Among the different methods of using cannabidiol (CBD), inhaling its vapor is popular because of the fast onset time of its therapeutic effects. Another similar method is smoking cannabidiol-rich flowers of the hemp plant. That said, in recent years, there have been reported cases of severe lung disease that are linked to using e-cigarettes and vaping cannabis products. Remember that legally available CBD products are made using hemp plant extracts, which belong to the cannabis family of plants. The purpose of this article is to focus on the risks involved in vaping and smoking CBD.
The Risk Of Vaping And Smoking CBD
CBD hemp oil vape is popular among experienced cannabidiol users because of its fast onset time and maximum therapeutic effects. These are also the same reasons that increase its risk for overdosing, especially among beginners. Smoking CBD flowers also have a similar risk because you cannot easily adjust the dosage of cannabidiol. This is discussed in detail below; read on to know more about them.
Vaping CBD
Cannabidiol is vaped by inhaling the vapor produced by heating the CBD vape juice with a vape pen. There are different types of vape pens, and they are like e-cigarettes. The other option is to use a vaporizer for producing vapor from dried hemp plant material.
Even though CBD hemp oil vape is considered safe, there are some risks associated with it. Firstly, the chance for overdosing is higher because of CBDs' high bioavailability. Secondly, substandard vape juice manufacturers use ingredients like vitamin E acetate, which is harmful when inhaled. Thirdly, cheap vape pen manufacturers use substandard materials for making the device.
Smoking CBD
According to health care experts inhaling any kind of smoke is bad as it can irritate the lungs. This is due to the presence of slight amounts of tar that is produced due to burning. This method of consuming cannabidiol (CBD) is not suitable for those who have lung diseases. Listed below are some of the negative effects associated with smoking CBD:
Coughing
Bronchitis
Wheezing
Excess mucus secretion
Increased risk for respiratory tract infections
What Is The Difference Between Vaping And Smoking CBD?
Vaping gives you stronger CBD therapeutic effects because vape juice has a higher concentration of cannabidiol. This is also due to the higher bioavailability of the cannabinoid as it directly enters the bloodstream through the lungs.
The effect of smoking CBD is lesser than that of vaping because you are using dried plant parts. Compared to vape juice, dried plant parts have lower cannabidiol (CBD) concentration.
On a final note, before vaping or smoking CBD, you must consult a physician because of the potential risks of these methods.