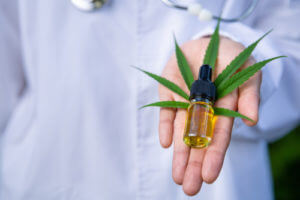 Since the legalization of hemp cultivation with the Farm act of 2018, there has been an increase in the demand for hemp-derived products, especially CBD. CBD vape products are more popular among consumers due to their quick onset time and the lack of psychotropic effects. As a result of the above two reasons; it is now more accessible to the public, and more researches are being conducted to identify its other potential benefits. It is one of the best methods to enjoy the benefits of cannabidiol and the preferred method by seasoned users. So, how to vape CBD the right way?
What Does CBD Vaping Do?
The main reason that people are consuming CBD through various methods, including CBD hemp oil vape is to enjoy its various benefits. According to users, it is useful in giving instant pain relief, eases inflammation, manages depression, reduces the frequency of seizures in epilepsy, and much more. Due to this and the increasing demand, it is gradually being legalized in the US and other countries for its medical and therapeutic uses. Compared to other methods of consumption such as ingestion, this gives maximum benefits due to the increased bioavailability. This is because cannabidiol enters the bloodstream directly through the lungs and does not pass through the gut or the liver where some amounts will be filtered out. You can enjoy the benefits only if you have the right equipment.
The Right Equipment For CBD Vaping
CBD vaping equipment has 4 basic components, namely: a mouthpiece, chamber, atomizer, and battery. The vape oil or e-juice is held in the chamber and the atomizer heats it, to be inhaled through the mouthpiece. All the vape equipment follows this design pattern and the simplest equipment is a vape pen. It has 4 basic components in the form factor of a pen, and popular due to its portability and ease of usage among beginners.
The other type of vape equipment is tank-style vapes and it is more popular among experienced users. They produce thick smoke clouds and all use the same kind of vape juice regardless of the style. They have finer adjustments to fine-tune the vaping experience. Ultimately, the quality of the equipment matters as it affects the vaping experience.
The Right Method For CBD Vaping
There are three vaping methods namely: mouth hit, mouth to lung inhale and lung inhale. For beginners, it is better to begin with a mouth hit, even though much CBD is not delivered to the body. Direct lung inhalation can deliver the maximum amount of cannabidiol and it is used by experienced users. When you exhale you will feel a slight pinch in the throat and first-time users might cough. But, the right method depends on personal preference and individual convenience.
Keeping the aforementioned points in mind will make it easy for you to try vaping cannabidiol CBD or even transition from smoking.