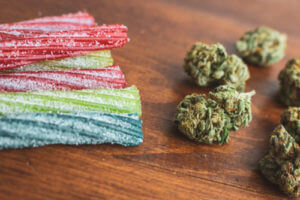 Due to the many health benefits of consuming cannabidiol (CBD), health and wellness products made using it are in high demand. One of the most popular methods of consuming cannabidiol is vaping and the popularity is because of its quick onset time which is less than 2 minutes. This is because the CBD oil vaporized by the vape pen is absorbed directly into the bloodstream through the lungs, so the bioavailability is also higher compared to other methods of cannabidiol consumption. Here in this primer we will be discussing CBD vape additives, read on to know more.
CBD Vape Additive
CBD vape additives are flavourless CBD vape oils that can be mixed with your favourite vape oils. The advantage of using it is that you can reap CBD benefits by adding it to your favourite flavoured CBD vape oil. So, this is one of the best ways to enjoy CBD vaping benefits without losing the flavours.
The Benefit Of Using CBD Vape Additive
CBD vape additives are the best way for both beginners, as well as experienced users to enjoy CBD benefits. This is because, as CBD is entering the bloodstream through the highly permeable alveoli of the lungs, it bypasses the first-pass metabolism. As a result, the CBD bioavailability is higher per dose and gives quick relief. This method is especially suitable if you want relief from chronic pain or other such discomforts. Also, you can add it to any of your favourite flavoured CBD vape oil without any loss in its effects.
CBD Vape Oil Effects
CBD vaping is considered to be safer as it doesn't produce any psychotropic or mind-altering effects like THC. Most of its effects are therapeutic in nature because of cannabidiol's influence on the endocannabinoid system (ECS) by interacting with the CB2 receptors of this system. It makes you feel calm, relaxed, as well as offer a sense of well-being and balance. However, if consumed in a higher dose, it can make you feel drowsy, sedated, induce anxiety and paranoia in rare cases. Moreover, these effects vary from person to person because of the difference in their physiological factors like weight, age, gender, CBD tolerance, metabolism and pre-existing medical conditions.
Using CBD Vape Additive
As mentioned earlier, CBD vape additive is used by mixing it with your regular vape oils and the steps to do it are listed below.
Fill the tank or pod of CBD vape pen with vape oil and leave enough space for CBD vape additive.
Determine the dosage of CBD vape additive to be added and add it to the tank or pod of CBD vape pen.
Mix the oils by gently shaking the tank or the pod.
Smoke it like a regular CBD vape pen.
We hope that the aforementioned details about using CBD vape additives were of use to you.