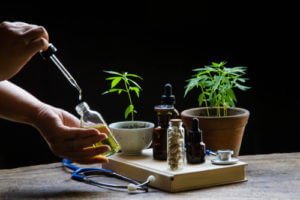 CBD is creating a lot of buzz in recent years because of the wide range of health benefits it can provide. Millions of people around the world are currently using different types of CBD products for their health problems. In the United States also, the 2018 Farm Bill has made hemp-derived CBD products legal in the country.
The health benefits of CBD are vast and many health experts are now recommending CBD for managing several mental and physical health disorders. However, it gets really confusing when you have to choose a consumption method.
Here are the best ways to take CBD for alleviating your health disorders.
Sublingual CBD Products
Sublingual CBD products have gained huge popularity these days because of their effectiveness in imparting the effects of CBD in your body within a short time. These products are specifically designed to be put under the tongue because there are many tiny blood capillaries under the tongue, which easily absorb the CBD into the bloodstream. CBD tinctures and CBD sprays are the two most commonly used sublingual CBD products.
CBD Edibles
One of the discreet ways to use CBD is with edible CBD products. There are a wide variety of CBD edibles available in the market, including CBD gummies, CBD mints, CBD truffles, etc. One of the main benefits of edible CBD products is that they allow CBD to stay longer in your system and you will get the effects of CBD for a longer time when compared to other CBD consumption methods.
Vaping
Vaping CBD oil is getting popular these days because of its ability to give relief to your health problems almost immediately. When you vape or smoke CBD oil, the CBD will go into the bloodstream directly and you will experience its therapeutic effects within a few minutes. Also, this consumption method ensures that you absorb around 34-56 % of the CBD.
Topicals
Topical CBD products are mainly used for alleviating skin problems. These products are designed for topical application on your skin. CBD creams, CBD lotions, CBD balms, CBD salves, etc. are some of the most common topical CBD products. The introduction of CBD topicals to the skincare industry was one of the main reasons for the increased popularity of CBD. One of the main advantages of CBD topicals is that it provides localized pain relief.