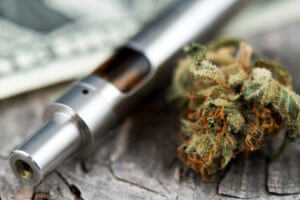 Inhaling CBD vapors is one of the most effective ways to experience cannabidiol's therapeutic and health benefits. Vaping is one such method that is popular among both beginners and experienced users. This is done with vape pens that use CBD vape juice to produce vapors and their quality affects CBD vape oil effects. So, it is important to purchase high-quality products manufactured by reputed manufacturers. The purpose of this article is to discuss important points that you must know when purchasing CBD vape products; read on to know more about them.
CBD Vape Juice
CBD vape juice is also called "CBD vape oil" and it is different from CBD oil used in edibles and topicals. Vape oil is thinner because unwanted waxes and lipids are removed from it. Apart from this, a thinner is also added to further reduce its viscosity. The basic ingredients used for making CBD vape oil are propylene glycol (PG), vegetable glycerin (VG), cannabidiol (CBD)extract, and trace amounts of other cannabinoids naturally found in the hemp plant. If it contains any other ingredients, then it is unsuitable for vaping. These are available in the form of disposable CBD cartridges and refillable cartridges that can be filled with vape juice.
CBD Vaping Dosage
There is no standard CBD vaping dosage, and the ideal dosage varies from person to person. This depends mainly on factors like the symptoms of the disease, body weight, age, cannabidiol tolerance, and the type of hemp CBD extract used for making the vape oil. Normal CBD cartridges used in e-cigarettes contain 100 mg of cannabidiol, and each puff delivers 1 to 2 mg of CBD. But, if you are using a vape pen with adjustable settings, the CBD dosage per drag can be adjusted to suit your needs.
The ideal way to start CBD vaping is to begin with a low dose mentioned in the guidelines provided by the manufacturer; this is usually 1 to 2 mg. After inhaling, wait for about 6 hours for the next dose. Besides, you can gradually increase the dosage over time until you arrive at the ideal value that gives you maximum effect.
Side Effects Of CBD Vaping
Some of the more common side effects of cannabidiol (CBD) are drowsiness, nausea, red eyes, and hunger. Often, first-time users experience mild drowsiness that disappears with regular usage. Also, the other side effects are experienced at higher doses, and the severity increases with an increase in dosage.
These are the important points that you must know before vaping CBD. If you are using it for medical purposes, then you must consult with your physician.