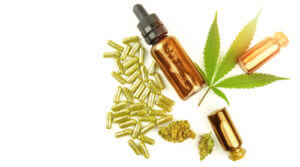 CBD is getting popular among people all over the world. A few of the benefits of CBD include alleviating anxiety, depression, arthritis, skin problems, Alzheimer's disease, etc. CBD is available in different forms these days and people are using them for alleviating the above-mentioned health problems and more.
However, one problem that they usually face is about storing CBD oil for a long time. Like most natural substances, CBD also goes bad after some time. This makes it mandatory to find proper ways to store it. Here are some proper ways to efficiently store CBD oils.
Keep Them Away From Heat
Like most substances, your CBD oil may also be ruined by heat exposure. Therefore, remember to keep CBD oil away from heat. Placing it in cupboards that are near appliances that give off heat is not appropriate. Direct sunlight must compulsorily be avoided. If you are living in a hotter place, it is better to store CBD oil in a refrigerator. In short, keeping it in the cold condition is the best way to preserve it all through the year. That is why a refrigerator is the best option you have.
Do Not Keep It Under Direct Sunlight
Together with the cold conditions the place you select to store CBD oil must be dry and dark. This is because CBD and other cannabinoids can last in colder conditions. Most people prefer to store their CBD in their pantry. Some people also store CBD oil in refrigerators. You might have observed that CBD oil usually comes in dark containers, which is for preventing exposure to the sun. If you are storing CBD oil in your fridge, try not to put it in the freezer if you are using it daily.
Keep The Lids Tightly Closed
Not only light and heat, but air can also lead to the degradation of CBD and, making it impossible to use. Fortunately, almost all CBD oil containers are specifically designed to prevent air exposure; they are air-tight. All you have to do is keep the CBD oil in the same container they come in for ensuring the best quality for a long time. Every time after using CBD oil, make sure to close the CBDE container tightly for not letting any air in.
Final Thoughts
Even though you follow all the proper steps to safely store your CBD oil, it usually lasts only for a year. However, keeping it in the freezer or refrigerator can prolong its life.