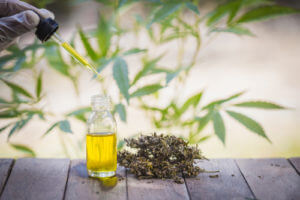 The CBD industry is booming and there is a mind-boggling number of CBD products available in the market. You can also find many CBD vaping products that let you inhale the compound so that you can experience the benefits easily. With so many different types of e-liquids available in the market, it can be difficult for anyone to find the ones that will offer desirable results.
Another factor that complicates things is the presence of many terminologies that you need to understand to purchase the best CBD products for your needs. Here, we will clear up things about hemp-based and CBD-based e-liquids that confuse new users of CBD.
Similarities Between These E-Liquids
As CBD and hemp-based e-liquids are both used in vape pens, they are vaporized in the same way. The hardware used to vaporize both these e-liquids are the same. Moreover, both e-liquids are available in a variety of flavors, compositions, and strengths.
Hemp Vs CBD: What Are The Differences?
The terms hemp and CBD are often used interchangeably, as CBD is the leading compound present in hemp extracts. However, the hemp plant has many other compounds other than CBD and these compounds may or may not be present in the vape juices depending on the type of vape juice that you select.
Oftentimes, you will find products marked as hemp e-liquid and CBD e-liquid the same and this is why it is important for you to go through the list of ingredients of the e-juice rather than just relying on the name of the product.
Differences To Keep In Mind
From a technical standpoint, there are many differences between hemp and CBD e-liquids. Let us see what these are.
Hemp E-liquid
A hemp e-liquid will be having more compounds than a CBD e-liquid. CBD will be the dominant compound in hemp e-liquid, but there will be many other compounds like flavonoids and terpenes that are present in the hemp plant. Hemp e-liquids are available in two varieties, full-spectrum, and broad-spectrum help e-liquids. Broad-spectrum hemp e-liquids will have all the compounds in the hemp plant except THC whereas the full spectrum will have the complete composition of the plant including small amounts of THC.
CBD E-Liquid
An e-liquid that is labeled CBD e-liquid will have CBD as the active ingredient. Mostly, CBD isolate will be used to make this type of e-liquid. CBD isolate will retain only cannabidiol CBD that is isolated from the hemp plant extract. CBD e-liquids can be useful as it offers concentrated CBD to the user. CBD e-liquids can be the best choice for those who are looking to have only CBD in their e-liquids.