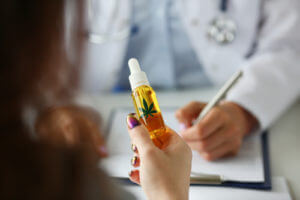 Eczema is a very common skin condition that can lead to symptoms like irritation, dry skin, itching, and inflammation. There are different forms of eczema and the most prevalent one is atopic eczema. This skin condition is very common among adolescents and children. Many children grow out of eczema but for some others, it can last for many years. Even though the symptoms of eczema are comparatively easy to treat, the cause of the problem often remains, resulting in flare-ups. People suffering from eczema accept flare-ups as an inevitable part of the disease, but, what if there was a treatment for eczema that could cure it completely? Let us have a closer look.
Understanding Eczema 
In simple terms, eczema is the inflammation of the skin and is the natural response of our immune system to infection or injury. Eczema happens when our body is trying to expel a pathogen or a foreign substance from the body and provides some level of protection throughout the process of healing. That said, sometimes the immune system can overreact and result in inflammation when it is not at all necessary. This inflammation can occur in any part of the body, and when it is present on the skin it can result in eczema.
People with eczema can also suffer from sleep issues as the intense itching can keep them awake at night. Moreover, atopic eczema can also occur in combination with other allergic or inflammatory conditions like rhinitis or asthma. The cause of eczema is not yet clear to the scientific world and it is believed to be caused by a combination of environmental and genetic factors. It is seen that eczema gets worse with the consumption of some food items or when people with eczema come in contact with certain chemicals.
CBD For Eczema 
Many studies document the benefits of using CBD for skin health. In addition, cannabinoids like CBD have antimicrobial properties that can help prevent secondary skin infections. CBD is available in a wide variety of forms and taking CBD orally can help maximize the effects of the same.
Topical CBD products are another way to use CBD for eczema. Using CBD topically can help relieve discomfort and inflammation from eczema and the main advantage of topical application is that you can apply CBD to where you need it the most. While using CBD for eczema, make sure to use CBD products with natural ingredients, as it can help avoid causing further irritation to the skin.