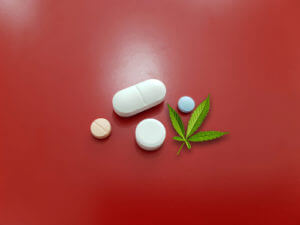 The legalization of CBD has led to the introduction of versatile CBD products and creative ways of cannabidiol intake. If the discussion is about creative CBD intake methods, vaping should necessarily come up in the discussion. One of the tools used for vaping is a vape pen that enables you to take CBD oil in the form of an E-liquid. The inbuilt atomizer inside the vape pen converts the CBD vape liquid into vapors that you inhale. Automatic and manual sensors switch the atomizer when needed.
Important Factors That You Should Consider While Buying Vape Pen
Here is a list of the important factors that you should look for while getting a vape pen for yourself.
Price
While purchasing anything, you may take some time to arrive at a decision regarding its price. You will always be looking for an item at a reasonable price and with uncompromising quality. The same applies when you are shopping for vape pens as well. The price range varies from highly affordable ones to the ones that are at the higher end of the price.
The features of the vape pen decide its price. Some vape pens have automatic temperature control and timer and needless to say, these will be at the higher end of the price range. The price one goes for is based on their preferences.
Administering Method
Vape pen designs depend on the consumption preferences of the user. Some like flowers while others go for CBD concentrates, and hence the varying designs. The tanks of vape pens designed for vaping concentrates are refillable. Thus the chamber does not require frequent replacement and the vape pen sizes will be small.
But the case of vape pens that use CBD flower is different. The chamber often gets clogged by the residue of dry hemp, thereby demanding frequent replacements. Multipurpose vape pens prove better than those specifically designed for using CBD flower or CBD concentrates. They come with a wickless chamber that increases the adaptability of the vape pen to different methods of consumption.
Battery Life
How long the battery lasts is an important question that you should get answers to before you ahead with the purchase of a vape pen. The size of the battery and the efficacy of its design is crucial in deciding its life. Larger and modern batteries have an upper hand over smaller and old battery designs.
The higher the quality of the vape pen you choose, the better will be the overall quality of your CBD experience.