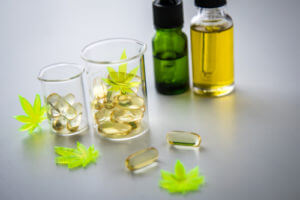 Hemp farming has stepped out of traditional ways after the legalization of hemp CBD that opened a promising market for natural hemp CBD products. Hemp has been cultivated for thousands of years for its seeds and fiber. Seeds are used as food supplements and fiber is used for industrial purposes. Traditional hemp farming did not bother about increasing the CBD content of the crops.
Hemp cultivated for CBD implements farming practices that prove useful in maximizing the CBD content.
What Are The Growing Conditions Of Hemp?
Hemp crops can thrive in almost every soil. Even if that is the case, some growing conditions are regarded as ideal for hemp cultivation. Let us take a look:
Soil
Some soil types suit hemp better than others. Before starting hemp cultivation, get the soil tested for its pH. The soil pH that suits hemp lies between 6 and 7.5.
Well-aerated loamy soils with rich humus content are generally selected for growing hemp.
Water
During its entire growth cycle, hemp requires at least 20-30 inches of rainfall. If enough rain is not available, you might have to consider irrigation. An appropriate amount of moisture is necessary for the germination of the seeds. Know that the rates of water absorption will increase after the crop reaches the flowering stage.
Sun
Hemp should not be planted in a shady area. They should be cultivated in places that receive the most possible sunlight. Although sunlight available 6 hours/day is enough for the survival of hemp, more than 12 hours of sunlight every day will ensure the healthy growth of hemp crops.
Plant the seeds after the last frost are over.
How To Find The Best Hemp Seeds?
You can predict the quality of the hemp crops by evaluating the quality of the hemp seeds. Finding the right seeds for growing hemp is not an easy process, as you think it might be. Because CBD hemp was legalized only recently in the US, the availability of quality hemp seeds is still limited. Seed varieties are available online in addition to the physical stores that sell CBD hemp seeds.  Take adequate care in the selection of the seeds so that the crops you grow on your farm are of the highest quality.
The extensive market possibilities of CBD have encouraged many farmers to give hemp farming a try. Farmers who do not have any previous experience in hemp cultivation should do thorough research about it to avoid possible faults in farming practices.