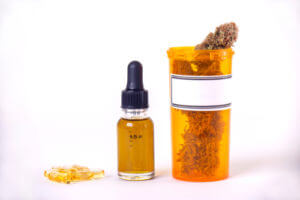 CBD has become one of the most popular ingredients in health and wellness products. Since it is having the properties to heal conditions like hypertension, migraine, etc, it is used by many people around the world. CBD is available in different forms. Recently, manufacturers started to combine CBD with coffee and it is now trending in the market. It also gave rise to the emergence of CBD coffee shops. CBD infused coffee is an excellent alternative for CBD users and a few things to know about this product are as follows.
How Is CBD Coffee Made?
CBD coffee can be manufactured by different methods. People who are having CBD isolate powder can also make their own CBD coffee at their homes. But the effectiveness of this product will differ depending on its manufacturing process. This is because CBD is a hydrophobic substance and it will not get mixed with water easily. Therefore, if you are simply adding CBD to your coffee, it may not be able to express its full potential.
The best method of making CBD coffee is by soaking the coffee beans in CBD oil. This process will help the coffee beans to absorb all the CBD content in the oil. After the coffee beans are fully soaked, they can be dried to preserve their CBD content. Drying is also important to increase its shelf life.
What Does It Taste Like?
Most of the CBD-infused coffee tastes like normal coffee. This is because, to preserve the taste, most of the manufacturers are using tasteless CBD isolate products to make CBD coffee. However, there are also some manufacturers selling full-spectrum and broad-spectrum CBD coffee in the market. These products will have an earthy or nutty taste along with the natural taste of the coffee. There are also many flavored CBD coffee powders available in the market.
Most of the CBD coffees taste like normal coffee but their feel is entirely different. After drinking CBD-infused coffee, a person can experience a sudden boost in energy. It will also improve their concentration and mental relaxation.
CBD coffee is trending among people. Many people are attracted to this product because it looks and tastes similar to normal coffee. The convenience of its usage has also attracted many consumers to CBD coffee. If you are a CBD user and if you are searching for an alternative method to consume CBD, then CBD coffee can be a great option for you.